Poker Assistant
Poker assistant is a new great tool for Texas Hold'em game. It assists you with the playing Texas Hold'em poker by estimating winning probability. You can evaluate your hand while playing or estimate different playing situations having unlimited amount of time left. The unique algorithm lets you to find out how big is your chance to win against aggressive loose and passive tight players. Winning probability is being calculated depending on a table situation, your cards, and opponents play style. Also it takes into account how many players folded on preflop, flop, turn and river! Don't be deceived by regular poker chance estimates! With Poker Assistant you will always know your REAL chances to win! Playing poker has never been so easy! Buy Poker Assistant! Become a poker professional today!


Main features:

-Very fast estimate
-Unlike others, takes into account folded players
-Estimates against loose and tight players
-Detailed hand probability
-Easy to use with online poker rooms.
Screenshots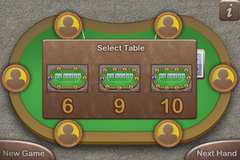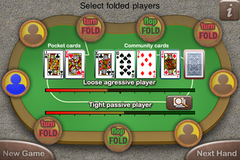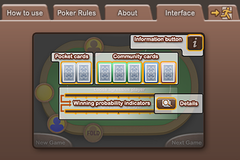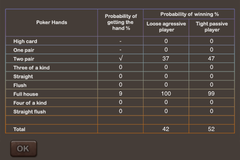 Video