Tic Tac Puzzle
Play the game you always loved in a way you've never seen! TicTacPuzzle offers a revolutional gameplay of the legendary logic game.

TicTacPuzzle is amazing logical board game, where you can win in all the existing boards if you're smart enough. Your purpose is to lay down your own three figures in a row. iPhone's purpose is to prevent you to do it. There are the forbidden fields on a board, where players can't place their figures.

Features:
- 3 difficulty levels.
- 60+ different boards.
- Hint.
- Start over.
- Local and global high scores table.


Screenshots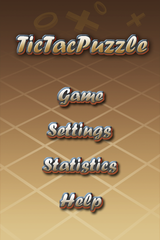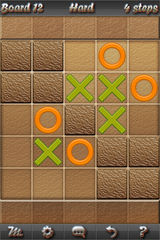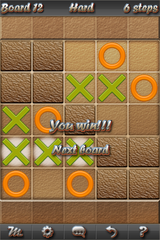 Video