RacingMania HD
Looking for the ultimate in racing excitement? Climb into one of these ten killer machines and get your adrenalin pumping. Choose your level of difficulty, crank the music and start gunning the gas. The flag is up, so keep a steely eye out, it's coming down….now! Click "…More" to learn why you should download this App today.

You love car racing. The sound of powerful engines, the smell of hot rubber and the excitement of competition sets your heart pounding. You easily imagine yourself behind the wheel of one of those amazing cars, driving at breakneck speeds around that track. With almost no effort, you slide past the other racers and handle the bank with ease. You're really good.

If racing gives you thrills and chills, Racing Mania is what you need. This app lets you climb behind the wheel and try the sport yourself. Think lightning fast micro machines with an arcade twist to get the idea of what you're in for. You can select from ten different cool car models. They may be two dimensional on the screen but each one has been designed from 3D models, for detail and accuracy. Pick your favorite and see how you do against the other nine.

Racing Mania is giving you the opportunity for a totally customized racing experience. Not only do you get to choose your vehicle but you can decide which track you're going to run, as well. Do you want to try your luck on a city track at night? Maybe you're feeling adventurous enough to take on a dirt track or futuristic route. Stick with one or play all 15 tracks. It's a great way to test and build your driving skills.

While you're concentrating hard on keeping control of the car as it travels at insane demon speeds, the app helps you keep your focus and momentum with some great background tunes. Each track has its own and they've all been created by an experienced race app music composer, so you know these rock and metal tunes are really going to get your mojo revved.

There are three difficulty levels in Racing Mania but you have to finish normal before you can hit that track hard and race with the big boys. Learn to control your car and safely manage those curves to improve your technique and style. Keep practicing and you'll get there.

At the end of a race, you may want to buy products that can help you. Pick up speed, acceleration and repairs at the shop to keep your vehicle in top condition and in the race.

Racers with Bluetooth technology will be delighted to know that they can enjoy a multiplayer competition. Grab three other people and see whose boasting of being the best driver is really true.

Features:
* 15 challenging tracks – 5 each, dig-up, city and futuristic.
* 15 soundtracks, all expertly composed by Simone Cicconi
* Choice of 10 micro vehicles modeled after 3D renderings
* 3 levels of difficulty
* Shop is available at the end of each race
* Bluetooth enabled for multiplayer races
* Extreme fun, excitement and challenge
* Possibilities to select your ipod music in playing game * 3 different type of controls.


You already know that you have to have this download. Before you speed off, remember the Racing Mania developer's advice. Practice the curves and how your control the car. Those things will help increase your chances for the win. Good luck and have fun!
Screenshots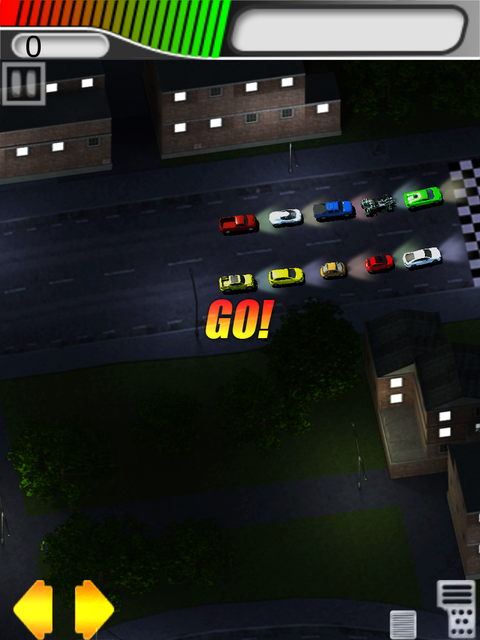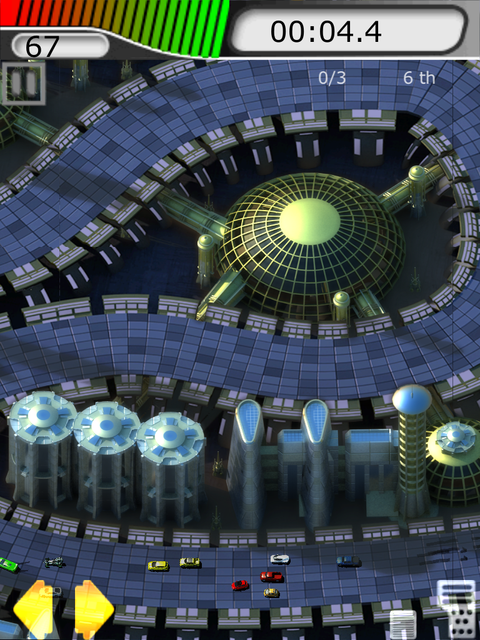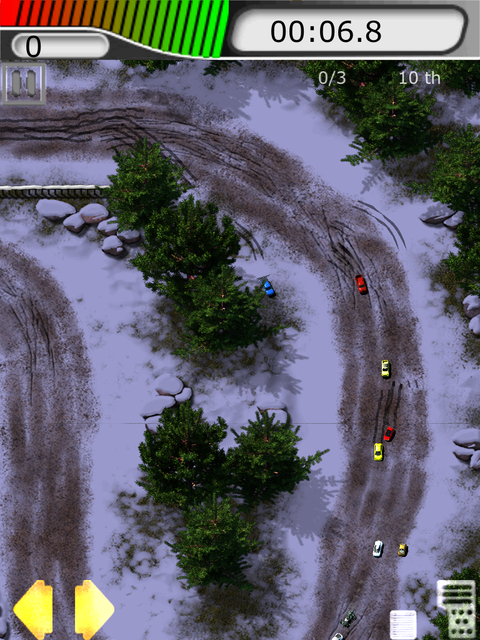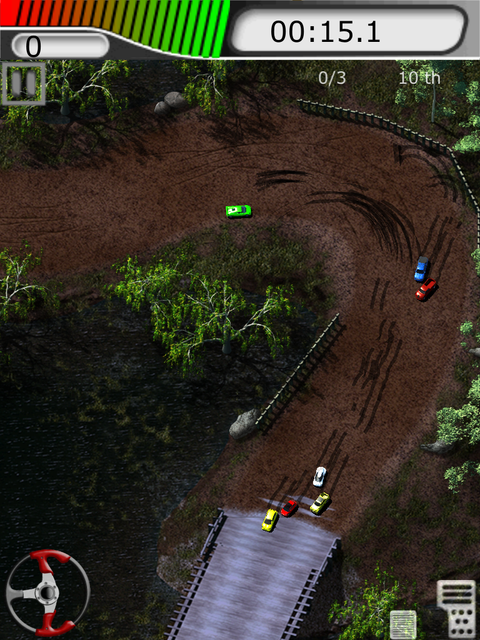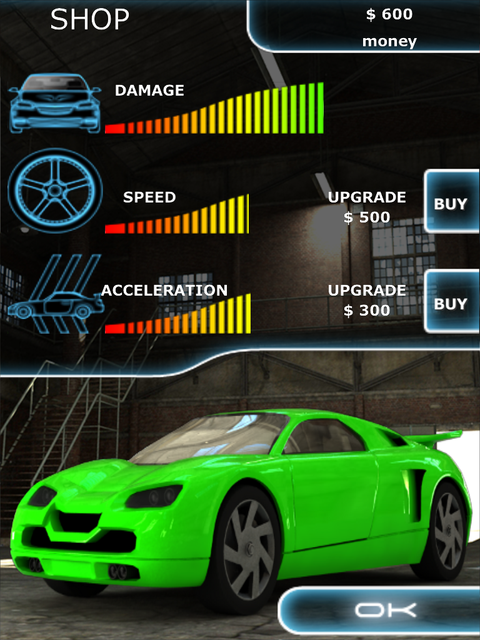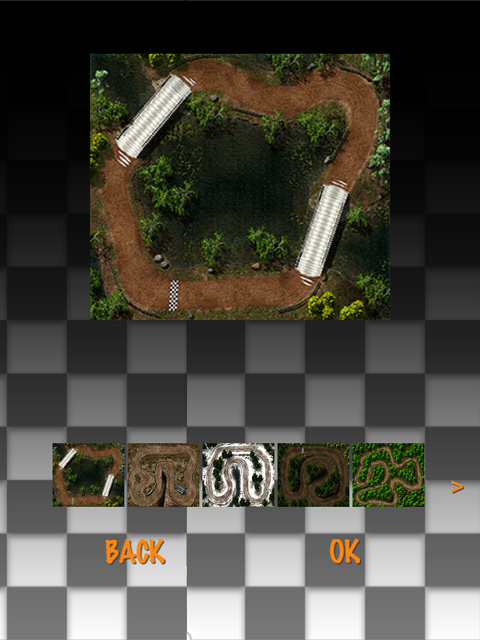 Video